Game-changing loan review services.
Deep credit expertise + Online, real-time portal.
Loan Review Services
performed by our experts
Loan Review Solutions
for your internal team
Benefit from credit insights, streamlined loan reviews and huge time savings – with our cloud-based solutions built by banking credit experts.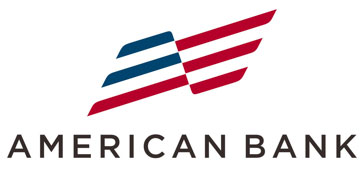 What is Your Loan Data Telling You (and Regulators)?
Featured Speaker
Zane Smith, EVP, Chief Credit Officer & Chief Risk Officer
"This is the most substantive and efficient loan review I've experienced in my entire career. IntelliCredit allows you to do your day job while you're actually accomplishing a loan review."
Dogwood State Bank
"We believe the IntelliCredit team has put together the most innovative, efficient — and affordable — credit review process we've seen. It certainly helps that they've developed this solution using their deep credit experience working with community bankers."
Affinity Bank
IntelliCredit Services and Solutions
Loan Review Services
Smart Loan ReviewTM Service
Benefit from a smarter loan review service that uniquely combines deep credit expertise and an online, real-time portal — so you see progress and results as they happen
Conducted by career credit experts
Online portal reduces staff disruptions and enables anytime access to all participants
Cloud-Based Applications
Smart Loan ReviewTM App
Revolutionary for internal loan review teams — online solution expedites your entire process, making it simple, organized, retrievable online — and fast
Game-changer for internal loan review teams
Enables real-time exception monitoring and clearing and provides huge time savings
Portfolio Analyzer
App
Delivers insightful analysis of your portfolio and loan data so you can detect risk earlier — no need to build reports, create spreadsheets or hire consultants
Identifies emerging hotspots by loan, industry and other subsets
Write your own credit script before regulators do it for you
IntelliCredit: Built by credit specialists
Unlike so many risk-focused fintech tools, IntelliCredit was created by true credit specialists whose decades of expertise in managing and analyzing credit risk inform every data point, chart and calculation. Meet our team
NEWS! IntelliCreditTM is a Preferred Service Provider solution of the Independent Community Bankers of America.
Read the Press Release