The industry agrees – IntelliCredit is a game-changer.
Don't just take our word for it. Industry leaders, including ones like these below, have reviewed, vetted and recommended our solutions and services. In fact, some now use our technology to perform their loan review services.

Selected, vetted and approved as preferred service provider of the Independent Community Bankers of America

Our Smart Loan ReviewTM solution powers the loan review services of this large regional accounting and advisory firm

Financial institution consulting firm, in order to provide more efficient loan reviews for clients, uses our Smart Loan Review solution
These respected state associations have selected IntelliCredit as an endorsed provider solution and recommend our loan review services and solutions to members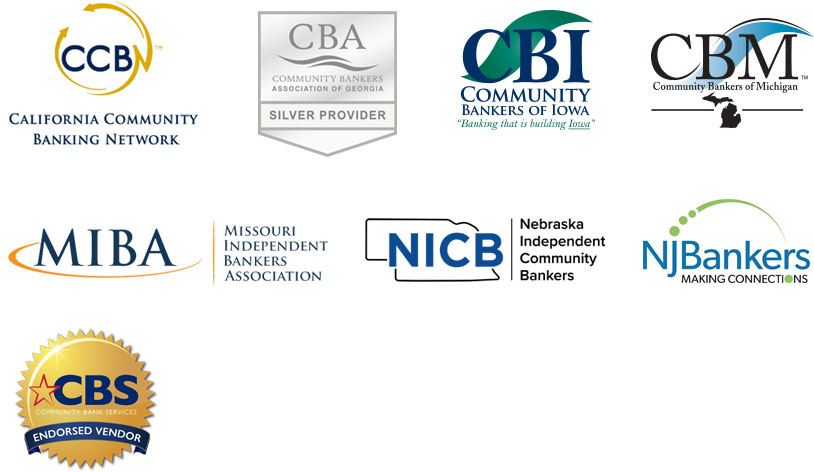 Interested in more info?
Talk to one of our specialists.