Meet our leadership team of credit specialists.
IntelliCredit is designed, nurtured and delivered by the banking industry's most respected and experienced credit experts. Meet our leadership team!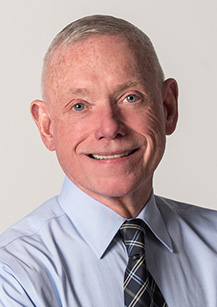 David Ruffin
Principal, IntelliCreditTM
16+ years as Chief Credit Officer/Commercial Lender for large North Carolina banks
Conducted 3,000+ loan reviews and 350+ capital raise or M&A due diligences
Founded Credit Risk Management, a loan review and credit services company
Prolific industry speaker and author on credit risk and strategy
---
David's extensive experience in the financial industry includes a long and pronounced emphasis on credit risk in a variety of roles that range from bank lender and senior credit officer to co-founder of the successful Credit Risk Management, LLC consultancy and professor at several banking schools. A prolific publisher of credit-focused articles, he is a frequent speaker at trade association forums, where he shares insights gained helping lending institutions evaluate credit risk—in both its traditional, transactional form as well as the risk associated with portfolios based on a more emergent macro strategy. David is an expert in assessing all aspects of the credit process and culture. Over the course of decades, he has led teams providing thousands of loan reviews and performed hundreds of due diligence engagements focused on M&A and capital raising. Most recently he headed the DHG-Credit Risk Management division at the Dixon Hughes Goodman accounting firm. David holds a B.A. from the University of North Carolina-Chapel Hill, a M.S. from East Carolina University and multiple degrees from the American Bankers Association's graduate lending schools.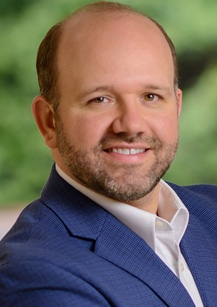 Larry Poole
Director, IntelliCreditTM
Led or participated in 300+ loan reviews, capital raises or M&A due diligences
Managed CDFI Loan Fund for large southeast tax credit equity syndicator ($2B+ in assets under management)
Former Credit Trainer for community banks
Former Loan Officer at a $1.0 billion community bank in Chicago, IL
---
Larry brings over 12 years of lending, management consulting and business development experience to the company. With a strong background in credit underwriting and quantitative analysis, Larry leads the development of IntelliCredit's various credit-centric analytical tools enabling institutions to better manage their loan portfolios. Previously Larry was responsible for strategic oversight and day-to-day loan portfolio management of CAHEC Capital, a CDFI-certified loan fund for one of the largest nonprofit regional tax credit equity syndicators in the United States. At Credit Risk Management, LLC (CRM) he was product leader for the company's ALLL model and led 150+ data modeling engagements, plus bank loan reviews, across the Southeast. Larry also served as a Loan Officer / Lead Credit Analyst at a $1.0 billion community bank in Chicago, IL and completed LaSalle Bank N.A.'s (now BofA) formal credit training program. Larry is a graduate of The Citadel, The Military College of South Carolina, with a degree in Business Administration.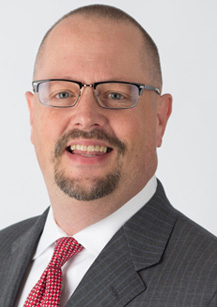 Greg Adkins
Senior Manager of Loan Review and Analytics, IntelliCreditTM
Former senior manager of the loan review practice for a regional accounting firm
10 Years as Chief Credit Officer for $800 million community bank
15 Years as Regional President and various credit and commercial loan production positions with a $4 billion regional bank
Conducted 1,000+ loan reviews, capital raises or M&A due diligences
---
Over his nearly 40-year career in financial services, Greg Adkins has gained invaluable experience working for and with the industry's institutions. His positions have ranged from internal auditor and commercial lender to chief credit officer and regional chief executive officer. But it's Greg's strong knowledge of credit risk management and quantitative analysis – plus acumen honed in a top 20 accounting firm's consultative practice and in the chief credit officer's role at a multi-state community bank – that make him particularly effective at heading IntelliCredit's Loan Review Services team. A veteran leader and participant in hundreds of loan reviews, Greg also provides keen insights that inform IntelliCredit's automated credit intelligence and loan review solutions in the areas of stress testing, loss forecasting, problem loan workouts, loss mitigation and more. He has authored numerous articles and has taught a variety of collegiate courses in accounting and finance. Greg graduated from West Virginia State University holding a B.S. in business administration with a concentration in accounting and minor in economics and earned master's degrees in accounting and theological studies from Liberty University.
"This is the most substantive and efficient loan review I've experienced in my entire career."
Dogwood State Bank
"We believe the IntelliCredit team has put together the most innovative, efficient — and affordable — credit review process we've seen. It certainly helps that they've developed this solution using their deep credit experience working with community bankers."
Affinity Bank
Interested in more info?
Talk to one of our specialists.