Add IntelliCredit to Your Loan Review Bid List
Our service is smarter, more efficient and visible online 24/7.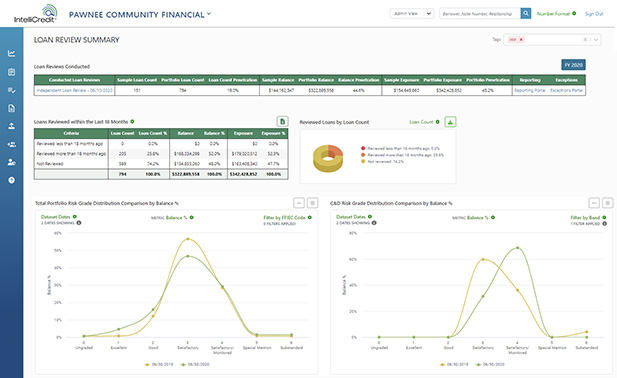 Get a Quote for Your Next Loan Review
Despite what the numbers may show, regulators sense uncertainty in community institution loan portfolios — and the onus is on you to quantify and reduce it.
Don't expect antiquated loan review methods, with their endless meetings and countless intrusions, to do that job.
Benefit from a smarter alternative. Our loan review service is far removed from just another audit experience. You'll have:
Expert reviewers with decades of credit expertise (not junior CPAs)
Ability for participants to track progress online, as it happens, 24/7
Immediate visibility of each write-up, exception and risk-grade change
Real-time exception clearing and grade-change confirmations, without all the hassle
Separate documentation review by paralegal specialists
12 months free access to tools and analysis of your entire portfolio
(i.e., pricing for risk, collateral valuations, loan vintages)
MORE TRANSPARENCY. HUGE EFFICIENCIES. LESS INTRUSION.
Complete the form to request your quote.
REQUEST A QUOTE
FOR YOUR NEXT LOAN REVIEW
All fields required.